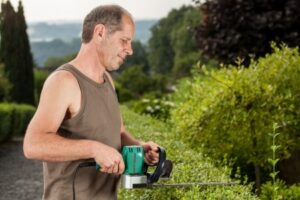 Until recently, there wasn't much good to say about electric alternatives to gas-powered lawn care equipment. They were typically grossly underpowered, and severely limited by short cords and batter lives. Today however, thanks to advances in lithium-ion battery technology, these electric lawn care implements have come a long way. Sure, you probably won't be mowing 10 acre plots with an electric riding lawnmower anytime soon, but other electric tools are ideally suited for residential lawns. These tools are quiet, efficient and cost effective. In this entry we'll look at a few of the best electric lawn care tools on the market.
Husqvarna 536LiHD60X
Aside from its mile long model designation, this battery-powered hedge trimmer from Husqvarna is about the simplest, most user friendly trimmer you could ask for. It features an ergonomic pivoting rear handle that allows users to easily trim at awkward angles and a two-foot blade capable of cutting branches up to an inch in diameter. A 36-volt lithium-ion battery allows for roughly an hour and a half of continued trimming.
Ryobi RY 40220
This string trimmer from Ryobi is getting rave reviews from users on the internet. Fueld by a 40-volt lithium-ion battery, the 40220 is capable of cutting through up to an acre of thick grass and thatch on a single charge. Best of all, it can be easily modified with a number of accessories including an edger, pruner and blower.
Ego LM2001
This push mower is widely regarded as the most powerful and reliable electric model on the market.  The battery can be fully charged in just thirty minutes, and the blade can cut at 3,300 rpm for nearly an hour. On a single charge, the Ego is rated to cut roughly three-quarters of an acre.
Cub Cadet RZT S Zero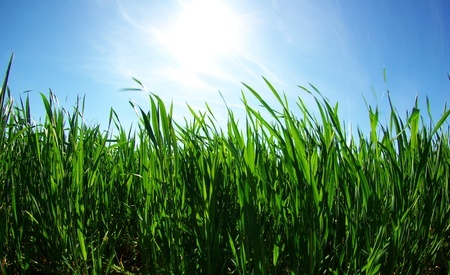 Here we have a pretty remarkable innovation courtesy of the engineers at Cub Cadet. This zero-turn riding mower features four motors and a constantly variable transmission fueled by four 48-volt batteries. Cub Cadet advertises 60-90 minutes of continuous run time on a charge; ideal for small residential lawns. The RZT S series also features Bluetooth connectivity that provides users with a host of useful information through an app on their smartphones including service records and maintenance alerts.
Electric lawn tools have come a long way, and we can only expect them to get better in the future. Stay tuned for more updates from the lawn care specialists at Suburban Lawn Sprinkler!