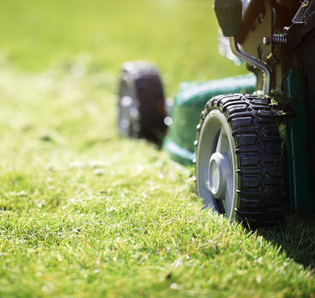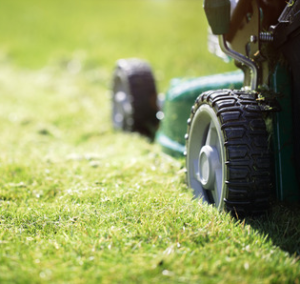 There's no more snow to cover up your unkempt lawn anymore, which means lawn mowing season has begun!
Are you currently on the hunt for a mower? Here are a few things to consider before buying:
Evaluate your lawn
Though your budget and personal preferences are important when choosing a lawn mower, they are not the deciding factors in this purchase. The right type of mower for you is actually whatever type of mower is right for your lawn. The factors you should evaluate to help you decide are:
The size of your lawn
The different levels of terrain
Amount of obstacles and types, such as trees, gardens, etc
A small patch of grass can be easily maintained by a manual reel mower. This type of mower doesn't have an engine and requires faster movement to turn the blades properly. If your lawn spans larger than 500 square feet, it's time to look into a walk-behind mower. If you're looking to conquer more than ½ an acre, a riding mower might fit the bill.
When it comes to your terrain and obstacles, rear-wheel or all-wheel drive can accomplish the task most successfully. Be sure to explain the levels of your yard and the different challenges you face to an associate when you go to buy.
Learn about cutting type
It's important to decide how you'd like your ideal mower to deal with grass clippings. There are three options to choose from with walk-behind mowers:
Side discharge: Distributes the grass clippings back onto your lawn
Mulching: Cuts the grass clippings into pieces allowing the break down and release of nutrients back into your lawn
Bagging: Contains grass clippings in a bag attached to the mower, which can later be disposed of
Whatever your lawn type is, there's a mower ready to take on the job. You take care of the lawn mowing and Suburban Lawn Sprinklers Co. will take care of the rest! From efficient irrigation systems to premier landscape lighting, we have all the essentials needed to complete your lawn care regimen. Give us a call at 508-872-2727 to learn more about our services and customized installations!