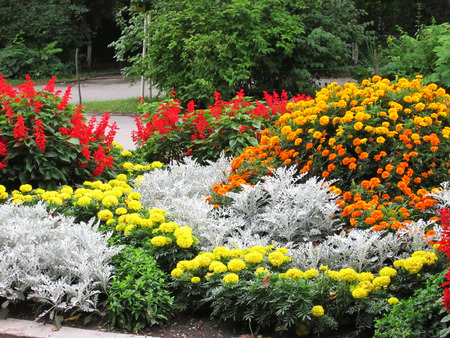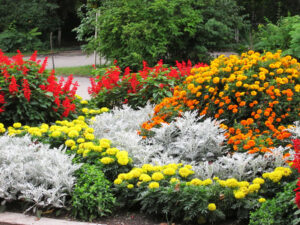 Every homeowner with a yard looks to improve the look of their landscape. It can be tough to figure out what you actually want to do with your yard and how you'd like to maintain it during the warmer seasons. We want you to know these five simple tips to help improve the look and feel of your yard.
Flowerbeds and Mulching
This is a very simple landscaping idea. If you're yard needs to be updated with lovely flowers, soil, and mulch, then you should. Spring is the best time to do this when the ground isn't as hard to dig in. This will involve raking up debris and leaves, weeding, spreading fresh soil, planting flowers, and mulching.
Flagstone Patio
This is a bigger project if you're looking to really spruce up your yard. Flagstone patios can create a naturally beautiful piece to your backyard. The natural look of the stones can give your landscape a better look than some other stone patios. A great thing about installing a backyard patio is that the landscaping can be built around the patio. You can create flower beds and planters all around.
Landscape Lighting
Installing residential landscape lighting around the patio and flower beds will bring light to the yard. Suburban Lawn Sprinkler offers residential landscape lighting for homeowners who want their guests to see their beautiful yard. Our lighting can serve as a decorative piece, as well as a functional piece. At night, the lights will be useful for visitors and guests walking up your driveway or sidewalk to the door.
Take a look at our entire landscape lighting gallery to see what we have to offer with placement and design!
Lawn Sprinklers
To help maintain the beautiful lawn and gardens of your landscape, you'll want to consider installing a residential lawn sprinkler system. We provide installation, service & maintenance, and winterization for the system that we put in for you.
The benefits that come along with installing a sprinkler system:
You can set a timer on your irrigation system
It regulates the amount of water
These two are the most important benefits. This will allow you to focus on other landscaping projects on your property. You won't have to drag a hose out to your yard or gardens and stand there for a half hour. It does the watering for you.
Vegetable Garden
A vegetable garden is a great opportunity to enhance your yard. A vegetable garden comes with many great benefits regarding your physical and mental health. You'll be rewarded with fresh vegetables and fruit for you and your family, which can cut grocery bills, and encourage healthy eating. Check out our vegetable garden blog post to learn more about how to successfully plant one for the next season!
Here at Suburban Lawn Sprinkler, our mission is to help improve the look and condition of your yard. Our focus of business is in landscape lighting and lawn sprinkler systems. We guarantee that your landscape will increase in value with our services and products. Contact Suburban Lawn Sprinkler at 508-872-2727 to get off on the right track with maintaining your yard!