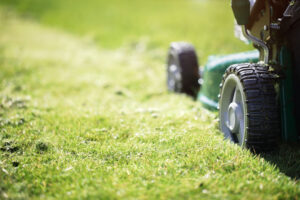 Taking care of your lawn and landscape is extremely important during the Spring. It gets your lawn ready for the rest of the year. Many homeowners get overwhelmed with all the lawn care tools on the market. It's crucial to know which ones are the best that will get the job done.
Here are the best lawn care tools of 2020 that will make sure your lawn is in good care:
Worx WG744 Cordless Lawn Mower
Mowing the lawn is important and having the most productive mower is also vital to your lawn's care and health. The Worx WG744 is a cordless, electric mower with mulching capabilities. This is the perfect push mower for your suburban lawn. It has the ability to cut up to 1/8 acre per charge. It includes 2 removable 20V 4.0Ah batteries and a 2-in-1 design for mowing and mulching.
Suburban Lawn Sprinklers
Many people don't realize how crucial a residential irrigation system is to the health of your lawn. If you're always struggling to find time to water your lawn and make sure it's getting the proper amount of water, a residential lawn sprinkler system from Suburban Lawn Sprinkler is one of the best lawn tools you can get for your property. 
Sit back and relax this summer with a residential lawn sprinkler. Set a schedule and timer for your irrigation needs. If rain is in the forecast, you can turn off the system for the time being. With a lawn sprinkler from Suburban Lawn Sprinkler, you'll have the access to installation, service and maintenance, and winterization services. 
Worx Cordless Hedge Trimmer
Trimming your shrubs and bushes is important when it comes to spring cleaning and landscaping. You can get your property in order by using the Worx WG261.9 Cordless Hedge Trimmer. This hedge trimmer has dual action cutting blades with ¾" cutting ability for thicker shrubs. It works with a 20V Power Share Battery. 
Electric 3-IN-1 Blower/Mulcher/Yard Vacuum
A 3-in-1 electric tool like this is one of the best lawn care tools you can get. You have the ability to blow leaves off your lawn, vacuum up the leaves and mulch them. You don't have to worry about buying multiple tools to help clean up your leaves that fall onto your property. When spring cleaning arrives, this lawn care tool will help you mulch up the leaves and other debris, so it's easier to get rid of. No one enjoys raking leaves, so why not skip that step and get the Trivac 12-Amp Electric 3-IN-1.
Round Out Your Yard with Landscape Lighting
After you've cleaned up your yard this spring, make sure to put the icing on the cake with landscape lighting from Suburban Lawn Sprinkler. After the quarantine is over, adding landscape lighting will give your home and property an inviting look. Also, it helps to guide people on your walkway to your door when it's nighttime. This provides safety, so no one trips over your beautiful landscape. This will also set a mood in your backyard if you have a patio or deck. 
If you're looking to get started on your landscaping tasks during the lockdown, contact Suburban Lawn Sprinkler at 508-872-2727 to get started on lawn sprinklers and landscape lighting.