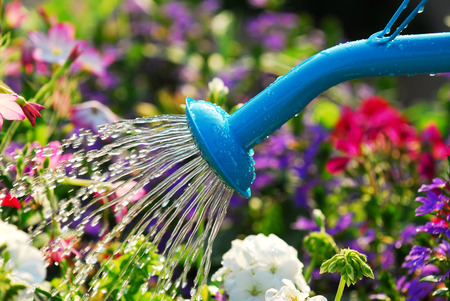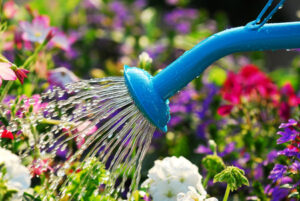 Whether you were born with a green thumb or are just starting on your own flower beds, it's essential you establish a consistent watering schedule for your garden. While it may be easy for you to wait for the next rain to come, it's not easy on your flowers.
Here are some watering best practices to keep your garden thriving!
Assess your soil
On average, flowers require 1 inch of water each week, including rainfall, in order to thrive. Observe your soil and take note of how fast it drains. If it drains quickly, a half-inch of water twice a week should do the trick!
Early morning is best
The best time to water flowers is in the morning between 6-10 am. A morning watering will allow enough time for your plants to soak in and get hydrated, since later in the day, the sun could cause evaporation.
Consider using clay soils
Clay soil holds onto water longer, meaning your garden will stay moist longer. An inch of water may even keep the soil moist for up to two weeks. However, you should still observe the garden often to ensure that it's not thirsty!
Utilize an automatic sprinkler system
Sprinklers rain gentle water onto your plants and is ideal for nourishing new growth. They can also keep the garden evenly moist and help you maintain consistent watering schedule. A sprinkler system can prolong the life of your garden greatly, proving it to be a worthy investment.
Suburban Lawn Sprinkler Co. installs and maintains lawn sprinkler systems in order to keep your lawn green and growing throughout the arid summer months. Our lawn sprinkler systems and automated sprinklers are an ideal choice for ensuring a rich, healthy and lush lawn and garden. Give us a call at 508-872-2727 to learn more about our lawn sprinkler collection!