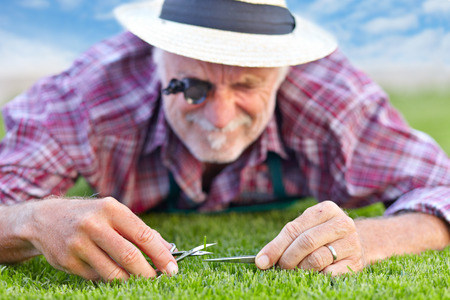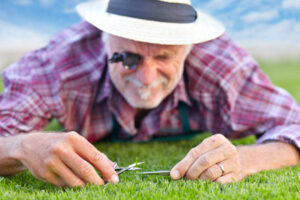 Cutting the grass on your lawn can seem like an easy task—you just have to make sure it's cut every so often, right? Well there's actually a process to finding and maintaining the right height for the grass on your lawn. Some designs require different measurements, and certain species carry various demands. Not to mention, cutting your grass as low as possible can be problematic—your goal is to have a grass that is not only lush, but also, can hold its own against weeds, drought, and heat waves.
Here are a few things to think about that will help you find the right height for your lawn!
Identify your species
As mentioned, the specific type of grass you're cutting can determine what height you should be aiming for, so adjust your mower accordingly. There are also a few key differences when it comes to cutting and caring for cool-season versus warm-season grasses.
Cool-season grasses tend to thrive when cut at the highest height possible, however a final cut before winter should leave the lawn shorter.
Warm-season grasses should be cut shorter throughout spring to combat dead blades.
Adjust Your Mowing Schedule
Once you know your grass type, you'll be able to determine when you should be mowing, in addition to how you should mow. Generally, peak growth time has you out mowing every five days or so, while colder temperatures may be less frequent.
You don't want grass that is too long, as that can attract rodents and insects, and also make it much harder to mow. On the other hand, too short leaves grass vulnerable to drying out, or dying all together. The key is to create a routine that works for you!
Keep Measurements
Find your ideal height and work towards that length every time you break out the lawn mower. That'll make things a lot easier—believe us.
Suburban Lawn Sprinkler Co. has over 50 years of experience when it comes to your lawn. Make sure your grass has every opportunity to grow as healthy as possible by cutting it to an appropriate length and installing an efficient irrigation system. Call us at 508-972-2727 today to learn more about implementing quality lawn care!