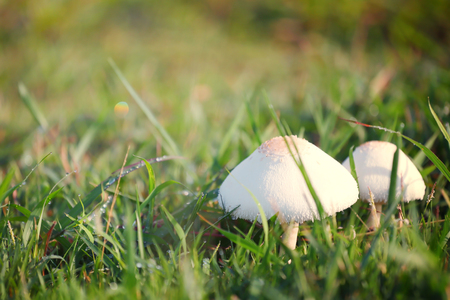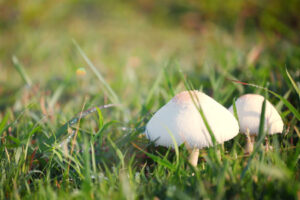 Maintaining a healthy lawn is hard work. Whether it's being suffocated by a few feet of snow or baking in the summer sun, your grass needs your help to stay rich in nutrients and growing beautifully.
Here are some solutions to your most common lawn problems!
Weeds
Ever wonder why your lawn has so many weeds and why they seem to be multiplying with each passing day? A large number of weeds is a sign that your lawn has poor nutrient levels. This can be caused by hot summers with very little rainfall. But don't let those pesky weeds get the best of you!
One solution is to fertilize your yard and get its nutrient levels up. Another fix would be to frequently mow your lawn, leaving the grass higher than normal. This will decrease the amount of sunlight getting to the weeds and will hopefully stunt the germination process. The most effective way to rid your lawn of this problem is to dig the weeds out by hand.
Fungus
Many factors contribute to the growth of fungal diseases around your lawn, including a high level of humidity, over fertilization, and the accumulation of a thick layer of leaves. A simple fix to your fungi problem is to keep up on your lawn care. If this problem gets out of hand, then it's time to bring in a professional lawn care service.
Lawn discoloration
This problem can be caused by many culprits: one of them being snow. That beautiful blanket of snow that you receive every winter is a beautiful sight enjoyed by many. However, it is also the culprit that causes discoloration in your lawn once the snow has melted. This "snow mold" can be prevented if you are proactive in the fall. Improve your lawn's resistance by fertilizing in August or September and keeping the height of your grass taller than you normally would.
But why are there yellow patches on your lawn in the summer? These spots are your lawn's way of telling you that it's lacking in iron and nitrogen. Applying an iron fertilizer to the affected area is a simple fix that will show you results in just a few days.
Protecting your lawn is a constant battle and Suburban Lawn Sprinkler Co. is here to help! We will make sure your beautiful exterior stays watered and maintained all year long. Call us at 508-872-2727 today to learn more about our lawn irrigation systems and services!