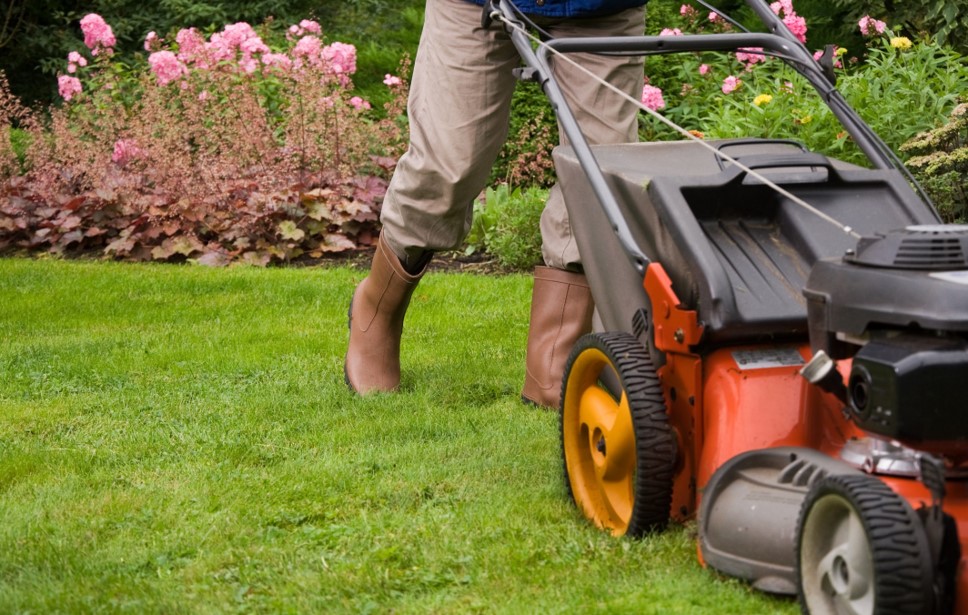 The Spring season is right around the corner, even though it may not feel like it. The spring season gives us plenty of chores, especially as homeowners. One thing to make sure you're on top of is the quality of lawn mower you own. If you're a new homeowner or someone who is looking for a new lawn mower, here are some tips on buying your next one before the spring season is in full-effect. The trouble most people face when shopping for a lawnmower is trying to decide which is the best lawn mower of the many options available.
There are three main types of lawn mowers, so let's have a look at each in order to hep you decide which one best suits your needs:
Walk Behind Lawn Mowers
Meant for small suburban and city yards, most modern walk behind lawn mowers are either electric or gas powered. You can opt for a cordless electric lawn mower as well, which reduces the risk of injury or damage. Some manufacturers still make reel lawn mowers which use a spinning reel of blades that cuts grass as you walk. These are usually the cheapest lawn mowers and are also eco-friendly, but it will take longer to get your lawn just right with one of these lawn mowers.
Riding Lawn Mowers
With a cutting range of 26″ to 66″ depending on the exact model, riding lawn mowers are ideal for large properties. These lawn mowers are gas powered and there are four different types: zero turn mowers, garden tractors, lawn tractors and rear engine riders.
Rear engine riding mowers are the smallest riding lawn mowers and are perfect for medium-to-large yards. They also tend to be more affordable than zero turn mowers or tractors.
Tow Behind Mower
A tow behind mower can be attached to your ATV or tractor. Gang reel tow behind mowers use several reels of spinning blades and move at over four miles per hour, using momentum to cut grass instead of an actual engine. They come in a variety of sizes and can cut 18″-136″.
Finish cut mowers and rough cut mowers both use high powered engines to achieve results. Rough cut mowers come with machete-like blades that allow them to cut through overgrown areas effectively but make it difficult to cut regular grass. It may be more effective to rent a rough cut mower and purchase a finish cut mower to use once the lawn has been cut properly the first time.
Remember that simple and effective are the best qualities you can ask for in a lawn mower. Be willing to spend some extra money to get a high-quality lawn mower but don't feel like you need to go for the most expensive thing on the market. Chances are, you'll be just as happy with something in the middle range.
For residential lawn irrigation installations and landscape lighting, don't hesitate to reach out to us. Contact Suburban Lawn Sprinkler at 508-872-2727 today or visit us online for more information!