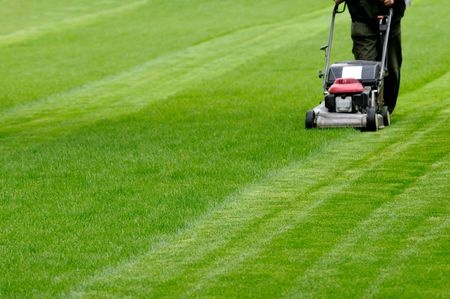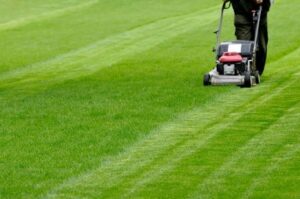 You may think that mowing the lawn is as simple as "cutting the grass when it gets too long," but it's actually a little bit more complicated than that, and if you're not careful, you can actually do more harm than good to your lawn. Avoid these five common mowing mistakes, and your summer grass will stay green and healthy all season long.


Mowing Too Rarely
Some people think they can get away with only mowing occasionally, and chopping off a bunch of grass at a time, but actually it's better for the grass if you mow often and only remove about 1/3 of the total height from the top. This keeps the blades of the grass healthy and tall enough to stay green and growing. If you mow too short, you run the risk of killing the grass.
Cleaning the Mower Only Once a Season
Don't forget to clean the mower blades! Grime buildup on the bottom of your mower can cause corrosion, and dull blades will tear, rather than cut grass.
Ignoring the Owner's Manual
Don't toss the mower's owner's manual after you buy! Keep it on hand for quick fixes just in case, especially for tips on changing your oil and adding gas. Things like that may not seem especially difficult, but it helps to keep the manual on hand for emergencies.
Improper Storage
Try not to store your mower in an un-insulated area during the colder months. If you can, store it in a warm, dry area to prevent long term issues with the machine.
Mowing a Wet Lawn
Check the forecast! Mowing a wet lawn isn't good for the lawn or for your mower. It'll cause a choppy, unclean cut, which will cause the grass to grow back uneven and unhealthy, plus the extra moisture will cause the clippings to stick to your mower blades, increasing the rate of corrosion. Furthermore, wet grass is a bit too slippery to mow safely.