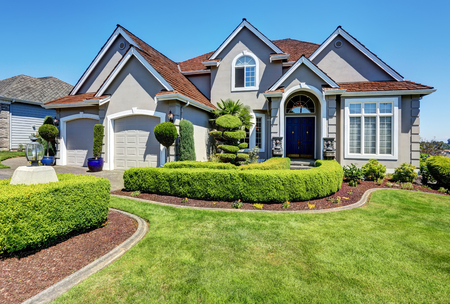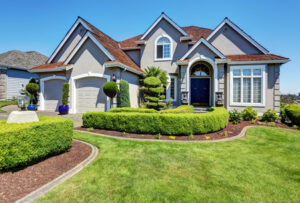 Many homeowners underestimate how important curb appeal is. The best part? Little changes can make a huge difference! In fact, all homeowners should consider ways to improve curb appeal in order to increase the value of their home.
Whether or not you're looking to sell, it's good to implement some changes which will boost your property value for when the time does come to put it on the market. Read on for some ways curb appeal can increase the value of your home!
Landscape to welcome guests
First impressions are important and lawn care is no exception. A well-landscaped lawn can add 7 to 14 percent to your home's value. Invest in a quality lawn sprinkler system to keep the grass healthy and manicure it as needed to improve your home's overall curb appeal.
Rethink your front door
A fresh coat of paint on the front door can do wonders for your home. A study by Therma-Tru found that it can increase the value of a $190,000 home by $8,000! For best results, stick to a neutral and clean-looking color which won't cause an appraiser to mark down the value of a home.
Give your house a wash
Never underestimate the effect of a good cleaning. Wash your house's face with a power washer or a handy bucket of soapy water with a long-handled, soft-bristled brush. Experts say this can add $10,000 to $15,000 to the price of your home!
Suburban Lawn Sprinkler Co. provides and installs efficient irrigation systems, premier landscape lighting, and Christmas décor to homes and businesses across Massachusetts. For more information regarding how we can help improve the value of your home, give us a call at 508-872-2727!