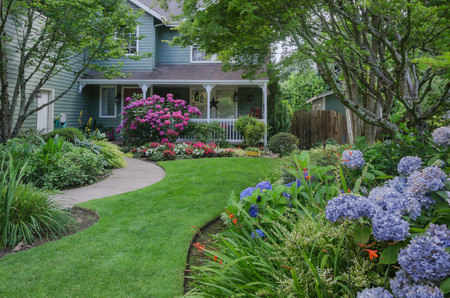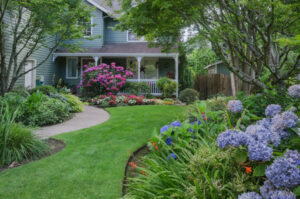 Your front yard is the first thing people notice about your house. Whether your home is on the market, or whether you just want your property to be attractive, enhancing your front yard is a good idea. If your lawn is looking a little blah, read on to learn how to design a beautiful outdoor space!
Walk the walk
Your front walkway should lead people to your house naturally. Any wall, fence or hedge next to the walkway should be two feet high or less so that people can comfortably carry packages or swing their arms. Use plants and shrubs along the walk for visual interest.
Plant a tree
Planting a tree is one of the quickest and cheapest ways to add instant curb appeal. Consider practical factors like how big the tree will get and how it will affect your house, as well as aesthetic factors, like whether it will bloom in the spring or turn red and orange in the fall. If you have the space, why not plant two trees, one on each side of the yard?
Light it up
Well-designed outdoor lighting is a great way to enhance your front yard. Use it to add visual accents, illuminate your favorite landscape features and improve the appearance of your walking path. Bonus: outdoor lighting makes your home safer, too!
Whether you need an updated irrigation system, premier outdoor lighting design or other lawn-related services, Suburban Lawn Sprinkler Co. has you covered! Call us today at 508-872-2727.