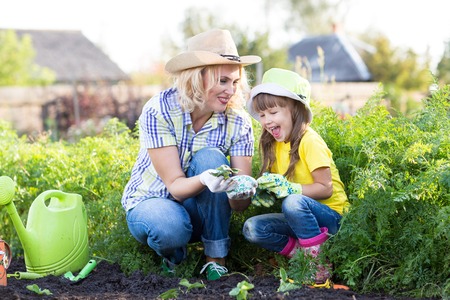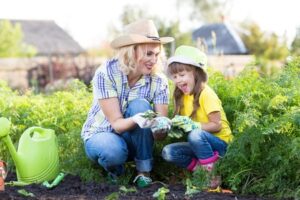 If your mother is an expert gardener (or is at least striving to become one) then some helpful gifts to help her garden thrive may be just what she needs this year on Mother's Day!
Get mom the basics
Instead of getting her a traditional bouquet of flowers that she's probably seen year after year, why not get her some plants to go into her garden? Better yet, pick out a few of her favorite flowers or plants and give them to her in seed form. Then she will not only (eventually) receive these beautiful gifts, but she'll be able to enjoy planting them as well.
Help mom decorate
Any gardening mother enjoys planting their garden as much as they love adding extra decorations to the masterpiece. Think about what could enhance her garden: maybe some ceramic gnomes, a bird bath, or some new landscape lighting to really add life to her creation.
Gardening apparel that mom needs
If your mom has been doing her gardening work in the same jeans and ratty T-shirt then she might be due for an upgrade. Snag her a gardening apron that will give her a durable surface to wipe the dirt on and some extra pockets to hold her clippings or seeds. Or you can protect her hands with a new pair of gloves that will leave her hands hydrated and undamaged.
No matter which gift you decide to give, your mom will be one happy gardener this Mother's Day! Suburban Lawn Sprinkler Co. is here for all of your gardening and landscaping needs. Whether it's a landscape lighting design or a new automatic sprinkler system to keep your mother's garden looking fresh. Give us a call at 508-872-2727 today to learn more about our services!