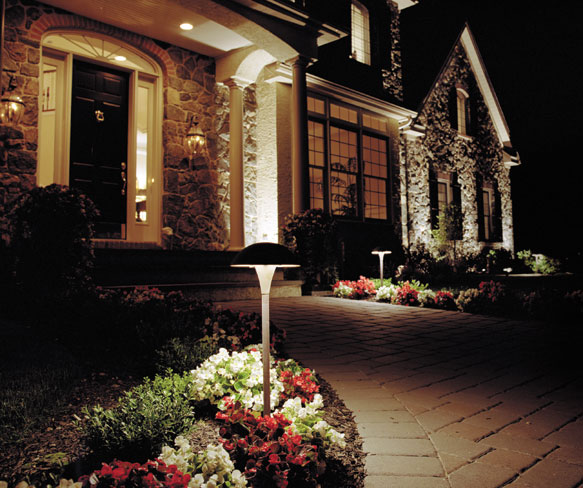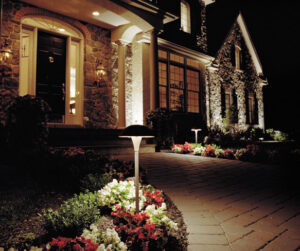 As the Holiday approaches us quickly, every year we try to make our landscape lighting better around our home or business. During the Holiday season, many homeowners and business owners dedicate some time to light up their landscape with beautiful lighting and decorations. Sometimes, it's good to think about proper landscape lighting all year long.
Here are 4 ways to enhance your landscape lighting:
Enhance Lighting for Safety
For safety reasons, landscape lighting can play a major role in keeping people safe from falling, slipping on stairs, and being able to see in the dark. Whether it's a residential home or commercial building, enhancing your surroundings with efficient lighting will be able to light up walkways, sidewalks, driveways, and doorsteps to ensure safety for everyone who approaches.
Enhance Lighting Your Home/Business
If you are looking to display your beautiful home or commercial business at night, it's probably a good idea to invest in landscape lighting. Lighting up your walkways and sidewalks leading up to a building can display your building or home in a better light. If you're proud of the structure you have, this can be a good idea.
Enhance Your Beautiful Landscape
In the middle of the day, it's fairly easy for people passing by your home or business to notice your beautiful flower garden or pristine landscape, but in the evening when the sun goes down, it's difficult to appreciate the landscaping. Landscape lighting can enhance the look of your flowers, plants and trees around your home or business.
Enhance for Further Investment
When you make changes and beautiful additions to your home or business, this drives the worth of the property up. Your home or business becomes more valuable with a beautiful landscape, so if you ever go to sell the property, the price of it can be much greater.
If you're looking to add and invest in landscape lighting not only for the holidays, but for every day throughout the year, we encourage you to reach out to us. Contact Suburban Lawn Sprinkler Co. at 508-872-2727 today or visit us online for more information!