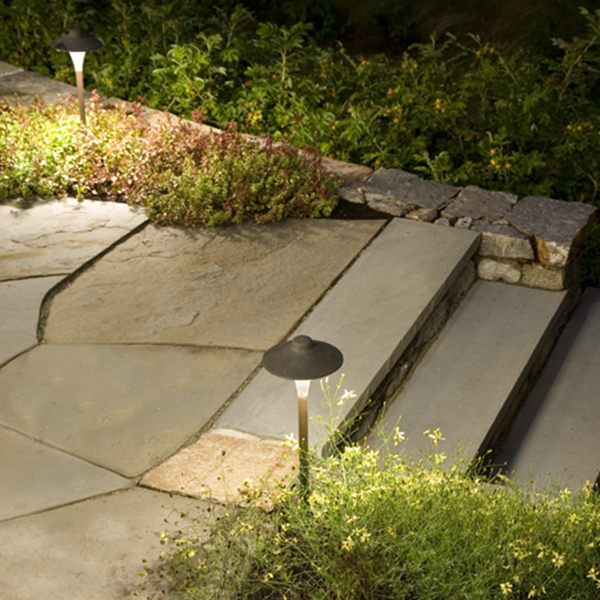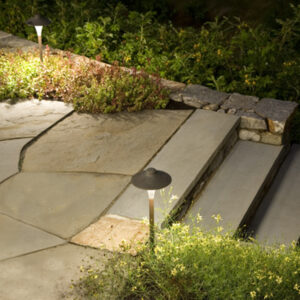 When it comes to improving your home's exterior appearance, landscape lighting can make a big difference. Not only does it enhance the beauty of your home, but it can also provide additional security.
Here are five creative landscape lighting ideas to enhance your home's appearance and security:
1 – Highlight Architectural Features
One way to add depth and dimension to your home's exterior is by using landscape lighting to highlight its architectural features. Columns, entryways, and other unique features can be emphasized using spotlights or in-ground lights. This technique not only adds curb appeal but also makes your home easier to find in the dark.
2 – Illuminated Walkways
Illuminated walkways are not only aesthetically pleasing but also add an extra level of safety to your home. Recessed lighting, lanterns, or in-ground lights can be used to light up walkways or garden paths. By lighting the way, you make it safer for visitors and add another layer of security for your home.
3 – Water Feature Lighting
Adding lighting to a water feature can create a dramatic and beautiful effect. Whether it's above-water spotlights or underwater lighting, it will highlight the reflection and movement of water in your garden. This technique can also provide a serene and calming atmosphere to your outdoor space.
4 – String Lighting
String lighting can add an elegant and cozy ambiance to your outdoor space. Draped over pergolas or wrapped around trees, string lighting can create a soft and inviting atmosphere for outdoor entertaining. There are many creative ways to incorporate string lighting into your outdoor design.
5 – Down Lighting
Down lighting is a subtle and natural technique that adds security and drama to your home's exterior. Moon lighting, for example, uses light fixtures in trees to create a soft and natural-looking effect. Shadow lighting can also be used to create a subtle and mysterious atmosphere.
Landscape lighting is an excellent way to enhance your home's beauty and security. These five creative ideas are just the beginning of what is possible. Contact Suburban Lawn Sprinkler Co. at (508) 872-2727 today or visit us online for more information about our landscape lighting options!
Suburban Lawn Sprinkler Co.
Average rating:
0 reviews