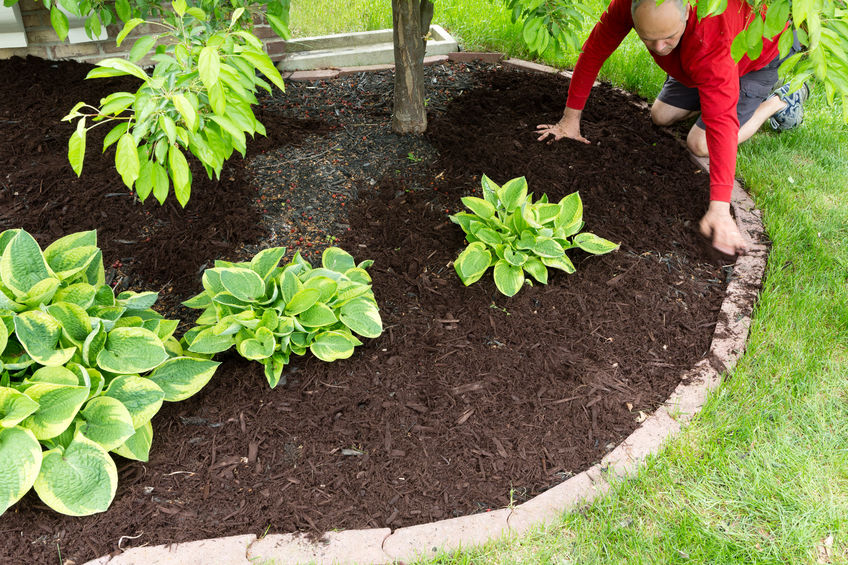 It's important to realize what chemicals and pesticides we are applying to our lawn. Many companies use toxic chemicals that are not healthy for the environment when it comes to lawn care. Don't worry! There are plenty of ways you can do your part in helping the environment and maintaining a healthy and vital lawn.
You may have difficulties with your lawn including dead spots, crab grass, and other complications that make your lawn look bad. Using synthetic fertilizers and pesticides may not even work, and they will be terrible for the environment.
Here are some ways you can help your lawn stay healthy with natural products:
Leave Your Grass Clippings After You Mow
This is a simple way to naturally fertilize your lawn. After mowing, don't rush to clean up the grass cuttings off the lawn. Leave them! Grass clippings will decompose and generate nitrogen and act as a moisture barrier for your lawn. You're doing the environment and people a favor by not applying chemical fertilizers. Chemical fertilizers many times get into the ground water, which can damage lakes, streams, and other bodies of water.
Water Your Lawn Properly
Every homeowner should understand the importance of irrigation for your lawn. Many don't know the proper way of maintaining a healthy lawn with water. What's important for keeping a natural, healthy lawn is to water deeply and less frequently. When you're using a hose to water your lawn, you may not be hitting every area of the grass with the same amount of water. You don't have the capability of measuring.
With an irrigation system, you have the opportunity to manage your schedule of watering.
How to Manage Irrigation:
Turn on system later in the evening
Leave sprinkler on for an extra 5-10 minutes
Water 3x per week instead of every day
If rain is in the forecast, turn your system off
Having an irrigation system comes with many great benefits. You can relax and sit on the porch instead of dragging the hose out every other day to water your lawn. If you don't have a residential lawn sprinkler system, it may be a good idea to invest in one. If you need maintenance and service done, Suburban Lawn Sprinkler can help you out with that.
Switch to Electric Lawn Care Tools
We understand it can be tough to make the switch to electric power tools for your lawn when for so many years you've been using gas-powered tools. Making the switch is just one step in the right direction to help create a healthier environment. The market is full of different electric lawn tools that can help cut your fossil fuel emissions and save the environment!
Homemade Organic Lawn Fertilizers
You may think that homemade fertilizers don't work at all, but in reality, many of them do! You just have to know the right solutions to make an organic fertilizer. Here are some simple ingredients you can use on your own to create a natural fertilizer:
Beer – Beer is actually very beneficial to feeding the grass. Mixing one can of beer with one can of non-diet soda, one cup of baby shampoo, and 10 gallons of water can create a very healthy fertilizer for your grass.
Mouthwash – Mouthwash is surprisingly a great pesticide that will not harm any of your plants or parts of your lawn.
Ammonia – Ammonia has nitrogen in it, which helps plants.
Suburban Lawn Sprinkler
Suburban Lawn Sprinkler provides residential lawn sprinklers and landscape lighting to homeowners. Our full-service installation and maintenance team can you help you take care of your lawn. Be proactive in keeping your lawn healthy and your landscape in good shape.
Contact Suburban Lawn Sprinkler at 508-872-2727 today to learn more about our lawn care services!