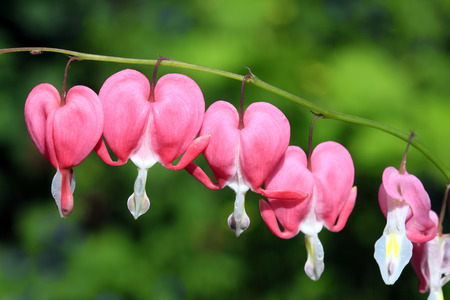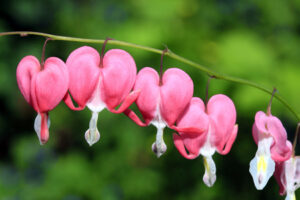 When it comes to gardening, you have to work with what you've got. Soil, sun, climate – all of these things come into play when you decide what to plant in your garden. If you have a shady yard, check out these 5 great plants that don't need direct sunlight.
Bleeding heart
Planting bleeding heart (Dicentra spectabilis) is a great way to add a dramatic touch to your garden. This plant, native to woodlands, is known for its unique flowers which look like – you guessed it – white or pink flowers with drops of blood at the bottom. This perennial loves the shade.

Sempervivum
For a very low-maintenance option, try the ornamental succulent sempervivum, also known as houseleek. Not only does this plant tolerate shade in the garden, you can even grow it indoors.
Dead nettle
Need some ground cover? Try dead nettle (Lamium maculatum). This plant has silvery foliage that spreads quickly, but not invasively. The flowers – early summer blooms of purple, pink, red and white – are lovely additions to a garden too.
Lily of the valley
Plant this old-fashioned perennial in the deep shade of shrubs and large trees. With delicate white flowers, it's also an excellent choice for small spaces.
Lady's mantle
Looking for another low-maintenance option? Try lady's mantle, also called alchemilla. This plant lives for a long time in shady gardens, and is easy to take care of. Its yellowish green flowers appear in early June that look great in a homemade arrangement.
Looking for tips on how to irrigate your shady garden? Give us a call today to speak with a representative!