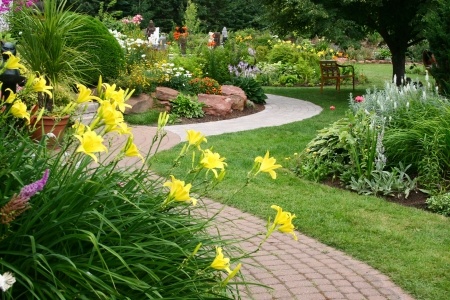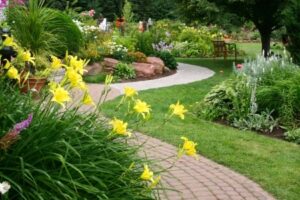 Here at Suburban Lawn Sprinkler, we'll never discourage you from adding landscaping to your home. Sprucing up your front yard can add great curb appeal to your home and make your friends, family and guests feel more comfortable when they visit. Adding landscaping to your backyard can give you a whole new living area where you can relax, entertain, and enjoy your home. Adding vegetation to your property can give you a healthy environment to live in. Having a home
But, figuring out the extent to which landscaping increases your property's value is a bit tricky, especially if you're trying to sell. If you're selling your home and trying to get it off the market quickly, you should be careful when it comes to landscaping. If you go overboard, you likely won't make your money back.
If your home is already well landscaped, make sure to keep things neat, trimmed, and watered—basically, don't neglect your garden while you're trying to sell your home! Extra costs in landscaping likely won't make a huge difference in your bottom line.
Landscaping When You're Not Trying to Sell
Your landscaping does matter even when you're not trying to sell. Landscaping can give your home and property and added value that will give you a comfortable yard to enjoy being in. With that being said, investing in a lawn sprinkler will maintain the beautiful yard you have. Landscape lighting will also give an illumination to your yard during the evening hours. If you have nothing going on out front, or if your lawn is dead and brown, you should be investing a bit of money into fixing things up. First impressions are very important to prospective home buyers. Make sure the grass is healthy, mowed and watered. Use some planters for flowers on the front porch, trim the trees and bushes back and invest in a few hardy plants that won't need a lot of TLC.
Generally speaking, it's not a good idea to spend thousands of dollars on retaining walls and exotic flowers just to sell your home! So, yes and no, landscaping may be able to add a bit of value to your property, but if you're landscaping because you want to sell, make sure not to spend too much. If you're landscaping just because you enjoy it and want to improve the aesthetics of your property, then go crazy!
Contact Suburban Lawn Sprinkler 508-872-2727 today or visit us online for more information!