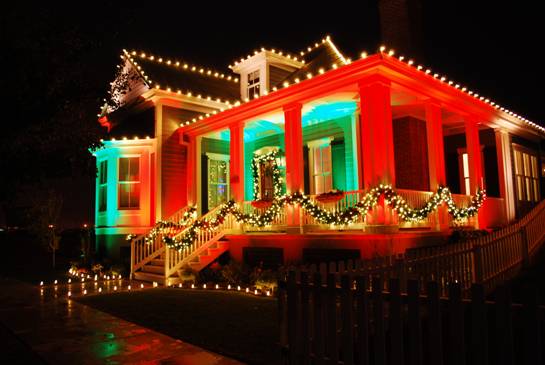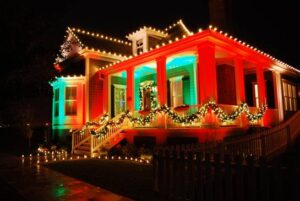 We understand that this year has been a little crazy. With the pandemic hitting the world, people out of work, school's closed in many areas, and businesses struggling to make money, we just want an enjoyable holiday season this Christmas. If you have struggled to find time to put up your Christmas lights and decorations, there is no need to panic. At Suburban Lawn Sprinkler, we can provide you with Christmas and Holiday lighting/decorations, so you don't have to worry about it.
Benefits of Someone Setting Holiday Lights Up for You
Holiday lighting and decorations are always fun and enjoyable during this season, but they can be a major project to put up every year. With all the shopping, cooking, baking, and preparing going on, sometimes it may slip your mind. With a professional lighting service to help you out, you won't have to worry about putting the lights or decorations up.
Here is what we offer at Suburban Lawn Sprinkler:
Customized Lighting and Installation for your home
Maintenance during the holidays while the lights are displayed
Setup, takedown, and storage
We will do the work for you every year if you'd like. We'll setup your holiday lights and decorations, take them down at the end of the holiday season, and store them in a safe place, so you don't have to worry about making room in your garage, shed, or basement.
With Christmas right around the corner, we encourage you to reach out to us for your holiday lighting needs. If you already have them up and running, consider our holiday décor services for next year. You'll be able to sit back and relax during the Christmas season.
Contact Suburban Lawn Sprinkler at 508-872-2727 today or visit us online for more information!