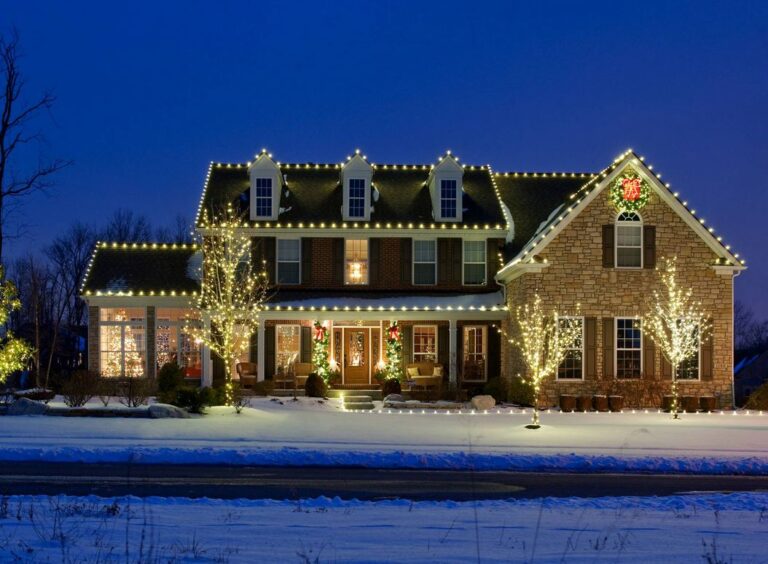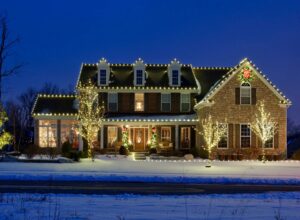 As Thanksgiving approaches, the holiday season is right around the corner as well. Christmas season is almost upon us! Are you getting excited about decorating your home for the holiday? If you like to go all out when it comes to Christmas décor, we have some tips for you on getting your Christmas lights hung up in time for the season to start—and it involves hiring some help.
It may not occur to you to hire a professional to help you hang up your Christmas lights. After all, you've been spending cold Saturdays de-tangling lights and trying to get them plugged in properly for years, right? In fact, getting the professionals involved is actually a great idea, for many reasons.
Safely Setting up Christmas Décor
If you're not a roofer, you may not feel comfortable climbing a ladder to the roof to hang a string of lights. Let the professionals—with the professional equipment—take care of the tricky stuff, like heights, icy walkways, and bad weather.
Wow Your Neighbors with Professional Lighting
Suburban Lawn and Sprinkler has been creating custom Christmas lighting and decorating plans that perfectly complement your landscape and home's exterior for over 25 years. Our talented landscapers will be able to deliver that winter-wonderland that you've been dreaming about!
Having It Done for You
If just one bulb goes out, the whole string is out of commission until you painstakingly check each one to find the one that's broken. When the professional landscapers at Suburban Lawn are hanging your Christmas lights, you won't have to worry about replacing a single bulb. Just consult on the plans, and then sit back and watch the holiday magic happen.
If you're interested in hiring professional Christmas light installers to decorate your property this season, call Suburban Lawn Sprinkler Co. today at (508) 872-2727, or click here to learn more about our Christmas decorating services!