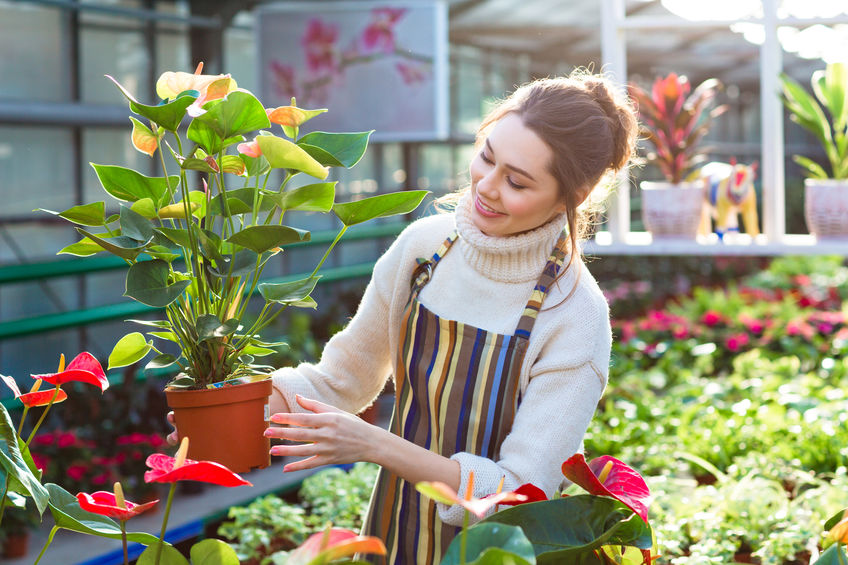 There are plenty of tricks to maintaining your flower bed or garden without having to work too much bending over or standing outside for hours watering different beds. If you want to have the perfect flower bed, you'll have to start with proper irrigation. A residential sprinkler system from Suburban Lawn Sprinkler can help maintain not only your lawn, but also your flower garden. 
Residential Lawn Sprinkler
With a residential lawn sprinkler, you won't have to worry about dragging the hose out to stand and water your lawn or garden. Suburban Lawn Sprinkler has the installation and maintenance team for your help. Once we install a residential lawn sprinkler, you'll enjoy the benefits of setting a schedule and time for when you want your flower to be watered properly. 
From setting up to maintenance, you won't have to worry about a thing. Our team of experts deliver the installation of the residential lawn sprinkler with a comprehensive detailed design to be sure that each part of your lawn is in its own zone. If your flower bed is in one area of your yard, we'll determine the amount of water needed in that area.
Maintaining the Condition of Your Garden
Some flowers may die, some may be seasonal, and others need a little trimming. The most important thing you have to keep your eye on when maintaining a flower garden is the health and condition of your plants. Every plant needs a tuning up, so it's important to not overdo it and plant flowers that have a low chance of lasting.
Weeding is also important. You can never truly stop weeds, but if you keep up with gardening, you'll notice yourself picking up weeds without hesitation, and your garden will look fantastic. Fertilizing is a must when you desire to have a perfect flower garden.
Fertilizing – We recommend using organic fertilizer or other materials to fertilize your flower bed. Here are some great ways you can re-use materials around your home to fertilize.
Grass Clippings – Don't throw away your grass clippings after you mow the lawn. Collect those clippings. They work as a weed blocker, and they are filled with nutrients for plants.
Kitchen Compost – By using the kitchen scraps you usually throw away you'll be making your own compost. Compost helps maintain moisture in the soil of the garden, which is crucial for plants.
Coffee Grounds – Recycling your coffee grounds to use as fertilizer is very useful. Coffee grounds help acidify the soil of the flower bed.
Tree Leaves – In the fall, rake those leaves up that have fallen, and throw them in the garden. Tree leaves attract earthworms and retain moisture for the soil.
Composting for your flower bed can help keep maintenance down each year for your garden. You won't need to worry so much every season to maintain a healthy garden. Each year will become easier.
Suburban Lawn Sprinkler 
A garden is only as good as its owner. If you want a beautiful garden and a landscape, you'll need to acquire the right tools and maintenance practices in order to be successful. It all starts with a residential lawn sprinkler from Suburban Lawn Sprinkler. Contact Suburban Lawn Sprinkler at 508-872-2727 to learn more about our sprinkler services