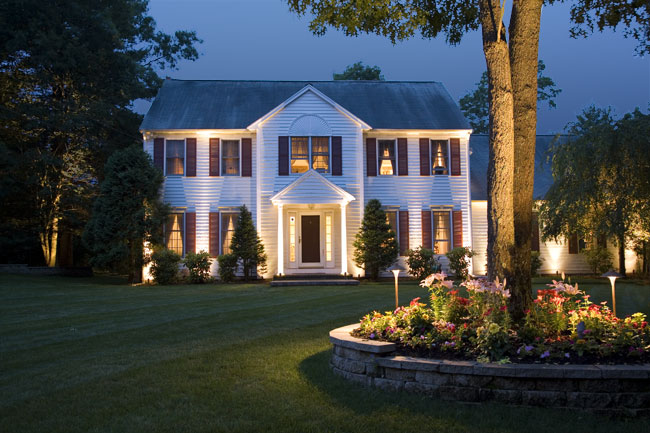 After finding your perfect layout and enjoying the many benefits that come with landscape lighting, homeowners often forget about maintenance! By checking in on your outdoor lights and taking the time to properly clean and fix them, it can help stave off expensive repairs later.
Here are a few things that you can do to keep your beautiful landscape lights shining their best!
Keep plants and branches away
Cut back plants, branches, or anything that could be growing too close to the fixture. Debris and plant life can cause damage by scratching them or hitting them during storms. Also, steering your shrubbery away from the lights will allow for better illumination of your property.
Replace any dim bulbs
If you have LED landscape lighting, this is less of a concern because they typically last longer. However, if you have older styles of landscape lighting, you will need to periodically replace bulbs that are too dim or have blown out.
Bury exposed cables
It's common for cables to breach the surface over time, especially in high-trafficked areas or if you've suffered harsh weather conditions. Bury any exposed cables to alleviate any hazards which could cause people to trip and fall.
Clean your lenses
Cleaning the lenses of your light fixtures are crucial for maintaining maximum illumination. Brush them off with a soft cloth and soapy water and you're good to go!
Suburban Lawn Sprinkler Co. specializes in the design, installation and service of high quality landscape lighting systems in Massachusetts. Give us a call at 508-872-2727 to speak with one of our specialists about the right lighting system for your backyard!