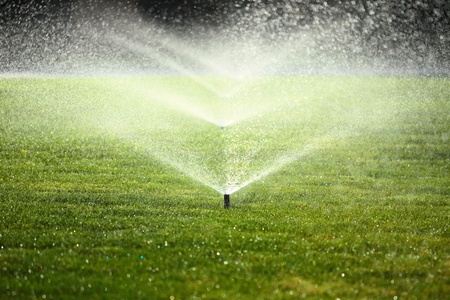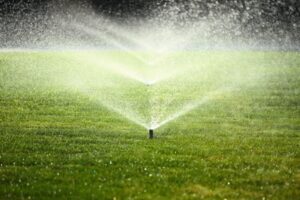 Congratulations, denizens of Massachusetts! After enduring months of record breaking snowfalls and frigid subzero temperatures, we've finally made it to the melt month of March. We might not be totally out of the woods yet, but temperatures are creeping into the forties and before we know it we'll catch ourselves complaining about the heat of summer yet again.
With spring just around the corner, it's time to start thinking about scheduling your annual sprinkler turn-on services. At this point, you might be asking yourself, "Are sprinkler turn-on services really necessary? Can't I Just hit go and hope for the best?"
Well, yes and no. You can just turn your sprinklers back on, but without a proper inspection, you run the risk of damaging your sprinkler system and incurring higher repair costs in the future. By spending a little extra time and money on your turn-on services now, you can save a bundle on unforeseen repairs in the future. So what does a sprinkler turn-on service entail?
Each spring, as the ground thaws, the soil in your yard will shift slightly. This shifting can cause leaks to appear in your sprinkler system when it comes time to turn it on. We'll turn on your sprinkler system gradually – one zone at a time, in order to resolve any leaks that might have cropped up over the winter. We'll then inspect each and every sprinkler head in your yard and calibrate their coverage and direction of spray. If we discover that any of your sprinklers need to be repaired, we will fix them.
Sprinkler system leaks can add up fast when it comes time to pay your water bill. Yearly turn-on services will identify leaks early, before you wind up paying for them. By investing a little in your sprinkler system's maintenance each year, you can give yourself the peace of mind of knowing that your system is leak-free and working properly throughout the watering season.
Don't wait for leaks to get out of hand. Give us a call, and schedule your sprinkler turn-on service today.
[msh_feedburner]