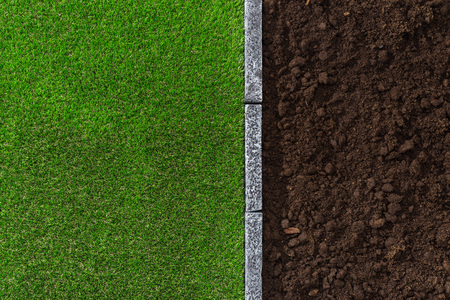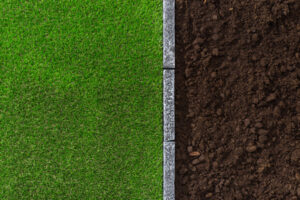 When we're working on our lawns, we often focus heavily on the quality of the lawn itself, rather than its organization.
But that latter part is key.
Where a garden or lawn ends, and the next section of your back or front yard begins, is known as a lawn's edge, and its maintenance, otherwise known as edging, requires a unique set of materials to ensure that your lawn stays healthy, and fresh!
Benefits of lawn edging
First and foremost, it keeps the other parts of your property healthy: if a garden is next to a lawn, a proper edge will ensure that garden materials aren't mixing with the lawn, or blowing away, thereby keeping those minerals in the ground for the flowers, where they belong.
Secondly, it makes maintenance much easier. Think about it! If your lawn has a perfect perimeter to it, that means your mowing and cutting will be streamlined, and much more efficient, saving you time and energy.
Last, but not least: the presentation.
Who doesn't love a nicely kept lawn or garden, where the style itself is a part of the property?
With lawn edging, you'll be making a statement.
Lawn edging materials
Of course, there is more than one way to properly edge your garden, and this really comes down to preference.
The two main factors are cost and appearance. Stone edging, for example, is when stones are used to demarcate the lawn, and garden. The style is upscale, and the cost shows.
On the contrary, the concrete mow strip is the most popular option: installed as a seamless curve, this allows concrete to be gently poured into a border of sorts. While it runs more on the expensive side, it allows for greater personalization, and maintenance.
Other design materials to keep in mind include: masonry unit edging; strip edging; or turf.
What goes without saying is that edging can be a great addition to any yard, if done the way the homeowner wants. After you've perfected your lawn's edging, keep it hydrated with an efficient irrigation system from Suburban Lawn Sprinkler Co.! Give us a call at 508-872-2727 today to learn more about working with us!