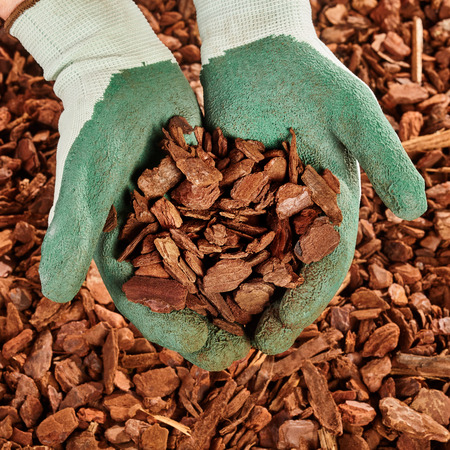 The decision to mulch your landscape comes with numerous benefits. Mulching adds to the beauty of your landscape, creating a refreshed, polished look around the exterior of your home.
Mulch comes in several types of materials and in various colors, so here are a few things to consider to help you choose the best mulch for your landscape!
Mulch helps reduce the presence of weeds by preventing weed seed germination and growth. Pulling weeds before laying mulch is crucial to decreasing their likelihood of sticking around.
Additionally, mulch improves moisture retention and regulates soil temperature. Organic mulches may help improve your soil's fertility as they decompose. Adding organic matter to your landscape can also make it healthier and more resistant to pests and disease.
Consider color, material, and location when picking out mulch.
There is no shortage of varieties of mulch to choose from, so it will depend on your needs and preferences.
Organic mulch such as partially decomposed wood, helps improve the soil while encouraging plant growth because it adds nutrients to the soil as it decomposes. Wood chips and bark help control weeds and prove popular when improving your landscape's appearance; use this type of mulch around trees and shrubs.
Bark mulches do well around trees, shrubs, and perennials. These mulches are typically derivatives of fir, redwood, and spruce trees and do not blow away or become compacted. Mineral mulches such as rocks, gravel, and pebbles help control weeds and look nice in ornamental gardens. This type of mulch also helps stabilize garden areas on hills and around downspouts.
Some other factors to keep in mind are that mulches with larger pieces or chunks, such as bark mulches, will last longer since they decompose more slowly than smaller types such as shredded wood mulches. Mulch is typically inexpensive and cuts some time on labor but does require a bit of maintenance to stay looking fresh and clean.
Once your mulching is to your liking, keep your landscape maintained, watered, and well-lit with Suburban Lawn Sprinkler Co. We are experts in irrigation system installation and lighting design for the exterior of your home. Give us a call at 508-872-2727 to learn more!