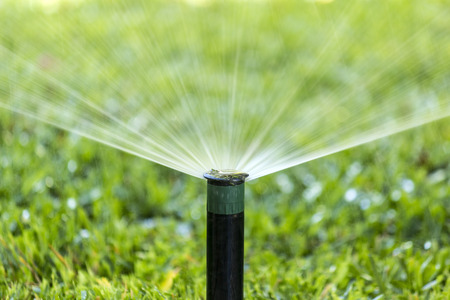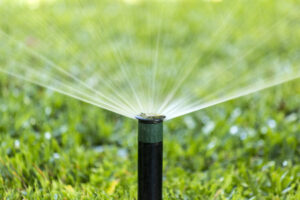 It's already the end of September, which means winter is getting closer and closer. If you have a sprinkler system in your yard, this is the time to get it ready for the winter season. If you don't prepare (winterize) your system for the cold months, problems will occur in the spring when you're ready to fire it up. Don't miss the opportunity to make sure it's all set for the winter.
Sprinkler System Problems May Occur
If there is water hanging around in the sprinkler system's pipes over the winter, it can freeze, which would cause many problems when the spring rolls around. You may have to make repairs before you start using it again. You won't have to think about this if you get it winterized, and your wallet won't have a dent in it when spring comes.
Here are some issues that may arise if not winterized:
Freezing Pipes – the colder winter temperatures will cause the water to freeze, which then will allow it to expand and can make the pipes crack and leak. This is never a good thing because then it will cost you more money in the spring to get it repaired. If this happens, that means other problems to your system may have already happened during the winter.
Steps to Take to Prepare for Winter
There are several steps you can take yourself to prepare your system for the winter. We recommend hiring a professional like Suburban Lawn Sprinklerto make sure that the pipes are all cleared out of any leftover water, but you can also be proactive with knowing how to prepare as well. We also do residential sprinkler service & maintenance!
Timer – make sure the timer is turned off and unplugged. You never want it to accidentally turn on during the winter if you have already removed all the extra water in the pipes.
Shut off Water Supply – your best option is to shut off the water supply to the sprinkler system entirely. This ensures that the shut off valve won't freeze from excess water hanging around.
Valves and Backflow Preventers – if these are above ground, you'll have to insulate them using insulation tape or pine straw.
Water Pump – some irrigation systems have water pumps pumping the water supply from a pond or well. You'll have to prepare the pump for the winter as well, so that when spring comes, it is ready to be fired up.
Hiring a professional like Suburban Lawn Sprinkler is your best option when it comes to preparing your sprinkler system for the winter.
Suburban Lawn Sprinkler
All of this may seem like a good amount of work for you to tackle before the winter rolls around. That is why we highly recommend you contact a professional like Suburban Lawn Sprinkler. Doing so will allow you to sit back and not have to worry about every single detail that goes into preparation.
We have been providing home owners with sprinkler system winterizing for over 50 years, which means we've seen a thing or two when it comes to sprinkler system issues. We don't want this to happen to your system, so that is why we take the necessary steps to ensure these problems don't arise.
At Suburban Lawn Sprinkler, we provide and install irrigation systems to homes and businesses across Massachusetts.  We can help with your sprinkler system needs and give you the rundown on proper usage, so you don't make any common mistakes.  Contact Suburban Lawn Sprinkler at 508-872-2727 today, and we will help you get your sprinkler system ready for the winter season, so that when spring comes, you won't have any headaches.