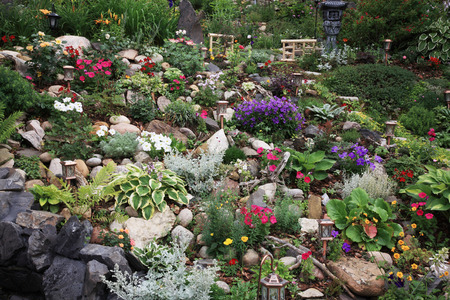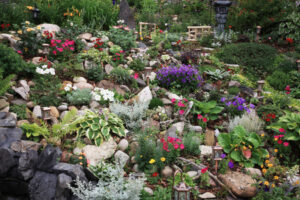 Though it may sound difficult, landscaping a steep slope is entirely possible as long as you choose the right plant species and understand the potential problems associated with landscaping on an incline. The main issues you may encounter when landscaping a steep slope include maintenance, erosion, and lack of sunlight or lack of shade.
Try not to plant high-maintenance species on steep slopes to avoid the pain of constant upkeep. Watch out for how much sunlight or shade your slope is exposed to, and choose the right plants for the area. Finally, counteract erosion with plants like ferns, perennials, and low-growing vines.



Plant Life
When landscaping a steep slope, use a variety of plant types to both please the eye and diffuse the impact of rain on the slope. Some of the best plants for slopes include low-growing ground covers, clumping plants, deep-rooted plants, ornamental grasses and shrubs.
Try to avoid potentially invasive such as crown vetch, Virginia creeper, and Japanese barberry. Also avoid planting shallow-rooted trees that could topple over in a strong wind.
Remember to take note of what time of day the slope gets sunlight, and how much it gets. If it's in a heavily-shaded area, keep an eye out for shade-loving plants that can thrive without much sunlight.
Other Ideas
Other landscaping ideas include adding stair steps or terraces to your slope. This will take work and may require a retaining wall depending on the steepness of the slope. You could also consider turning your slope into an attractive rock garden; simply add in some perennials and low-growing vines for texture.
Need a hand watering a particularly steep slope in your lawn or garden? Give us call today to speak with the irrigation experts at Suburban Lawn Sprinkler Co.