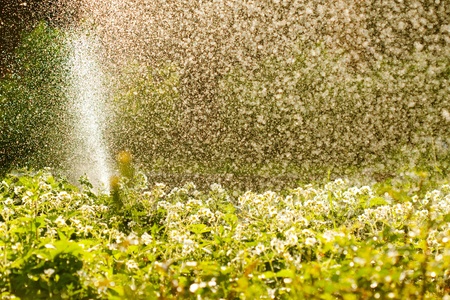 Since it was first released in 2013, The Rachio smart sprinkler controller has offered homeowners an innovative new way to make their irrigation systems as effective and efficient as possible. Last year, the company released the second generation Rachio, which featured a more robust design and an optional rain sensor which can be used to detect precipitation in the event that Wi-Fi connectivity is lost.
Now, Rachio has improved its smart sprinkler controller yet again by offering compatibility with two popular home automation platforms.
If you have an Android phone or Google Home device, you're in luck. The Rachio is now fully compatible with Google Assistant. It is reportedly the first smart sprinkler to offer compatibility with Google's home automation platform. Now, you can do things like set rain delays or change your Rachio's watering schedule by giving simple voice commands to your Google Assistant devices. Just say something like, "OK Google, tell the Rachio to skip watering this afternoon."
Rachio is also teaming up with SmartThings to offer compatibility with their smart home platform as well. SmartThings, which is owned by Samsung, has created an open platform that acts as a "hub" for a variety of home automation devices. The Rachio is the latest in a long list of devices to be added to the SmartThings ecosystem.
In addition to these two services, Rachio is also compatible with a number of other home automation platforms including Amazon Alexa, Nest, Control4 and IFTTT. If you're interested in automating your irrigation system with a Rachio smart sprinkler controller, the experts at Suburban Lawn Sprinkler Co. can help. Give us a call today or contact us online for more information!