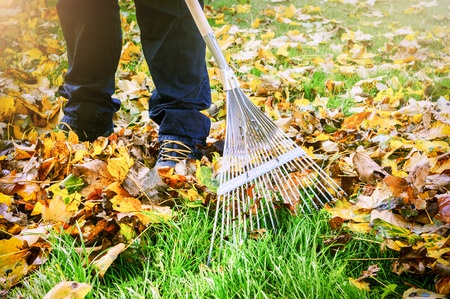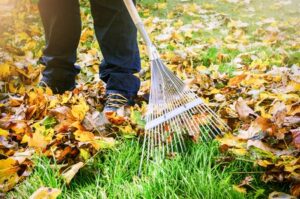 If you have a lawn with more than a tree or two, chances are you've wondered to yourself a time or two… "Do I really need to rake those leaves?" We're sorry to disappoint you, but the answer is: yes, here's why:
Lawn Pride
No one likes a messy, unkempt lawn, and during the fall months, nothing is as messy and unkempt as a lawn filled with fallen leaves. For many people, raking is about maintaining the look of their lawn, and taking pride in their landscaping.
After all, if you spend money each year on lawn upkeep, it would be a shame for it to be covered with leaves for half of the colder months!
Lawn Health
The Spruce says that it's important for your lawn to "breathe." That means that a thick layer of leaves can actually smother your lawn, and end up causing damage to your grass. Thick leaves prevent water and nutrients from getting to the grass's roots, which can cause patches to die completely. Plus, the built-up leaves are a breeding ground for snow mold, and could even invite pests to move in. If matted leaves are left on your lawn until springtime, they can also prevent the growth of new grass blades.
Safety Hazard
As the weather gets cooler and starts to freeze over, leaf piles may also cause a slip and fall hazard in your yard for you and your neighbors. If left alone, piles of leaves can get slick and icy in cold temperatures, which could result in a slip and fall for you or the mailman, according to SF Gate.
Caring for your lawn requires a bit of sweat, and in the cooler months, it requires raking. It may not be your favorite task, but if you plan it strategically, you can get away with only raking two or three times each fall. Just keep an eye on the trees—don't rake when their branches are still full, but don't let too much pile up on the ground.
For more lawn care tips and tricks, visit our blog often and give us a call at 508-872-2727 for all of your landscape needs!