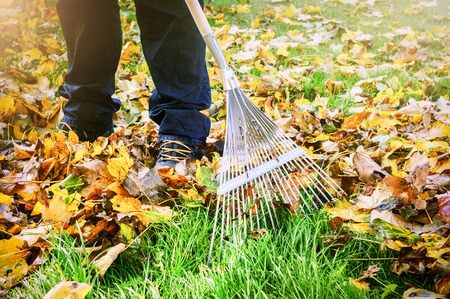 Fall is the most important season of the year for lawn care. With the first day of fall officially behind us, now is the perfect time to start prepping your lawn for cold weather.
Fall is a great time to fertilize and seed any bare spots in your lawn for many different types of grasses. Fertilizing in the fall ensures that your grass stays healthy during the dormant winter months, and comes back strong in the spring. Seeding in the fall gives the roots of the new grass a chance to grow and implant in the soil before the spring season arrives.
When it comes to mowing, lots of people tend to slow down as the weather gets cooler. In fact, it's actually better for the grass if you cut more frequently this time of year, but don't cut as short. For the last two cuttings of the season, drop the blade to its lowest setting, while still only trimming about 1/3 of the total height of the grass at a time. This will ensure a healthy dormant season.
The fall is also the best time to aerate. Aerating allows sunshine, water and nutrients to reach down to the roots of the grass, ensuring they stay healthy. Aerating in the fall can also prevent the soil from getting compacted under leaves and eventual snowfall during the winter.  Speaking of leaves, a little raking can go a long way towards preventing soil compaction as well. Rather than waiting till the trees are total bare, make your life a little easier by raking small amounts of leaves frequently throughout the fall.
For more lawn care tips, and to learn more about Suburban Lawn Sprinkler Co.'s services, check out our FAQ page. To request a quote on sprinkler installation or landscape lighting, contact us online or give us a call today at (508) 872-2727.