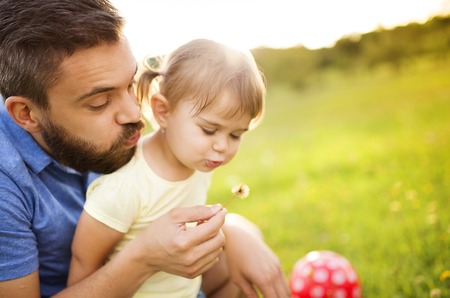 Father's Day is right around the corner and everyone knows finding gifts for dad can be a tall order, especially when your dad deserves the world. However, this year take a moment to think about some of dad's favorite things: his backyard.
We've put together a list of some fail-proof gift ideas for Father's Day that your dad will love almost as much as he loves the great outdoors!
Gear for the grill master
During the summer months, many dads find themselves crowded around the grill for a family cookout. Replenish his grill accessories and pick him up some new utensils, sheet trays, or maybe even a new grill if his is getting rusty. Any dad would be thrilled!
Lawn games galore
It's basically a fact that all dads love lawn games. Besides, your dad probably spends so much time manicuring his lawn, he might as well indulge the opportunity to enjoy it! Invest in games like Cornhole, ladder toss, or croquet. Now your whole family will be entertained while dinner is on the grill.
Give the gift of relaxation
All dads could use a little more relaxation. Give your dad a new lawn chair for the deck or patio which will help him chill out and enjoy the summer breeze. If you really want to up the ante, offer to mow the lawn; favorite child alert!
Make lawn maintenance easier for dad!
Every dad that has put time, sweat, and energy into their well-manicured lawn will love an automated lawn sprinkler. These irrigation systems allow you to control the watering schedules and amount of water dispersed, which will help him save on the water bill!
Suburban Lawn Sprinkler Co. is a full-service irrigation company that wants to help all of those hard-working dads out there this upcoming Father's Day. Call us at 508-872-2727 to speak with a technician and feel free to explore our lawn sprinklers, landscape lighting gallery, and more!